About us
We are &Element, a team of developers, designers and creative people working from all around the world for clients with a flare for innovation. We enjoy taking on new projects and working closely with clients to build every aspect of their digital business.
Our passion lies in building beautiful software and designs that empower our client's users to make their lives easier. With a heavy focus on UX and design, we take special care to add value to all the work we produce.
190
Websites and apps made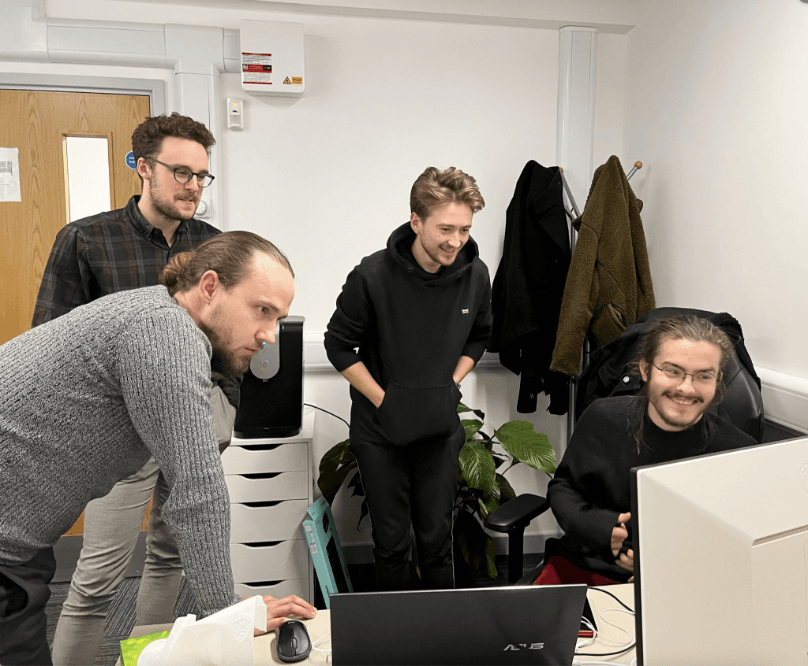 Who we are
We're a close-knit team of individuals from around the South East of England, all with a passion for innovation. We work together with one goal in mind, to create software that improves people's lives.
Luke Brown
CEO and Full Stack Developer
Since the start of this decade, Luke has been a full-stack freelancer developer and systems administrator. In 2015, Luke founded Element Softworks, determined to build a reliable name for anyone in need of digital services locally and across the globe.
Joseph Methven
Lead Developer & UX Specialist
Overseeing and directly impacting all creative design aspects (such as graphics, wireframes and UX) in any team is no easy task. Thankfully Joe is here with his wide knowledge of UX/UI and design spreading across over 100+ projects to help bring to life our clients' dreams.
Reuben Westrop
Lead Designer & Web Designer
Reuben, our Head of Design, focuses on working with our clients to build beautiful brand identities for their companies and projects. His creativity builds from the client's requirements onto his designs, ready to inspire the development team to make beautiful and engaging websites.
Darryl Frost
React.js Web Developer
Originating from an IT technician background, Darryl is now heavily involved in the Web Development tech stack. He works daily with clients to develop bespoke React.js dashboards for a number of start-ups, alongside building our own internal digital solutions.
Jacob
Full Stack Developer
Since an early age, Jacob has been developing software and is now our Full Stack Developer and specialist in the Python programming language and machine learning. He has an aptitude for problem-solving and developing efficient code.
Abigail McNaught
Marketing Coordinator
Abigail joined the team to assist with managing the social media profile and SEO portfolios for our clients and our brand, alongside assisting our clients in their brand management.
Lauren Sibley
Graphic Designer and Illustrator
Lauren is passionate about creating designs through her illustrations by using software such as Adobe Illustrator, Photoshop, and Procreate to help produce work that will impact our client's websites and social media.
Archie Edmunds
Client & Project Manager
Archie provides valuable project management skills to our team, organising sprints, projects and the team. He also regularly keeps in touch with our clients to ensure they remain happy and understand their requirements, then translates this to the team.
Sean Stanfield
Web and Mobile Developer
Specialising in React.js and React Native, and with a flare for design, Sean helps our team create flawless frontend websites. He also works with our clients to understand UX pain points and builds reports on how to improve.
How we do it
Planning and research
---
Design
In the first phase, we work closely with you to learn not only what your requirements are but the reasons behind them. By putting ourselves in your shoes, we can truly understand the problems that need to be solved.
After an initial free consultation, we build a requirements document and build a breakdown of design, development and support needed along with the hourly required. We charge an hourly rate so we can scale up or down depending on your needs. Usually, we will provide recommendations on where we can provide the most value.
Once you're happy with the quote, we'll send the contract over and after receiving the first payment we'll move over to the design phase.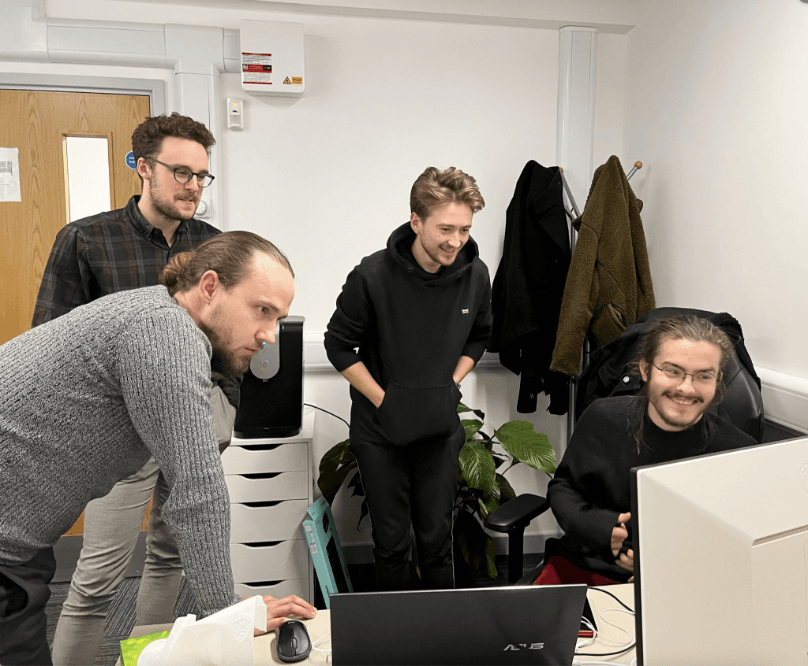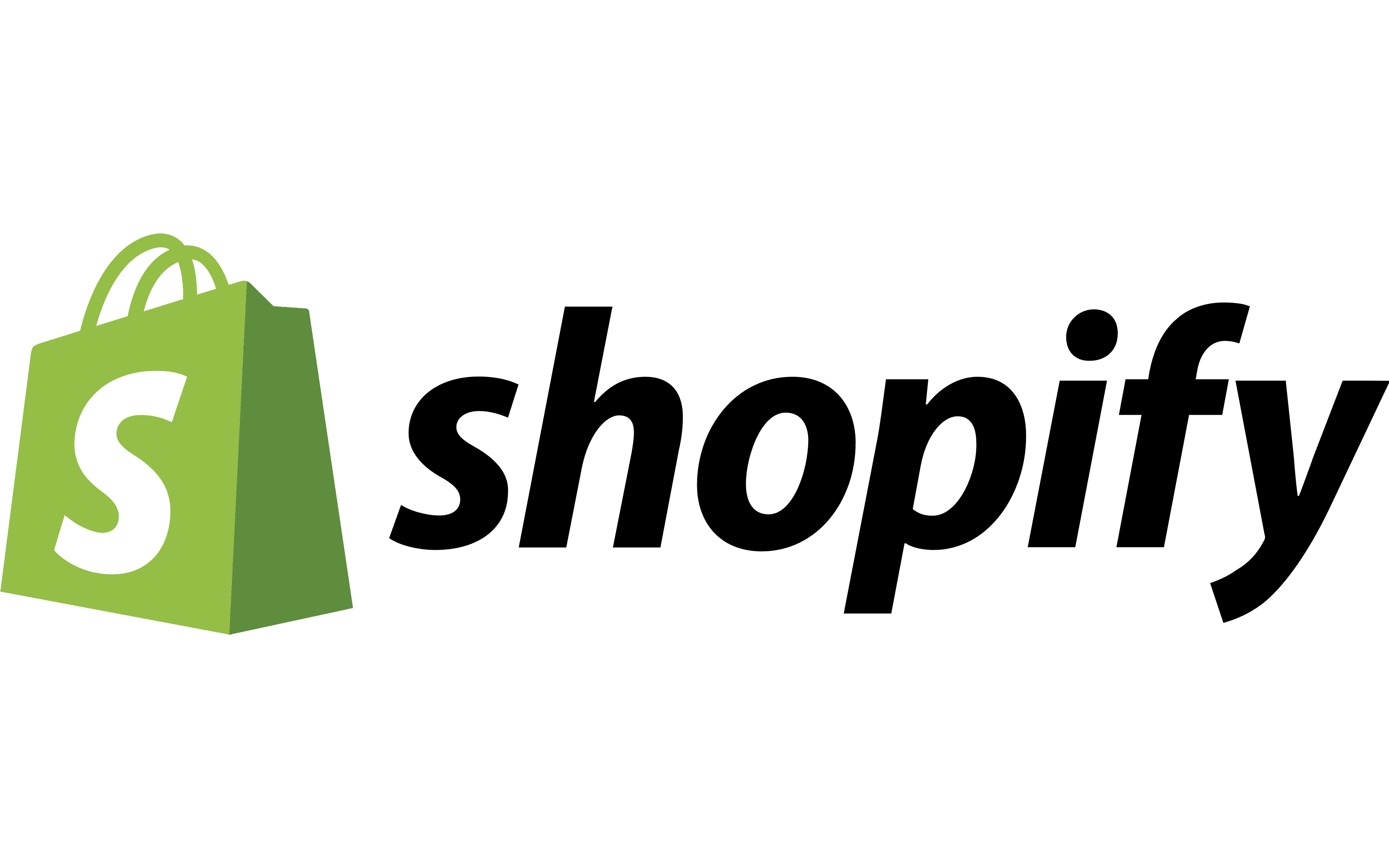 Trusted and award winning
We've been working as a team for over a decade with hundreds of projects under our belt and multiple challenges and awards we have won. If you would like to learn more about our testimonials and awards click below.
Ricky Brownlee
Creative Building Design Ltd
We needed a new redesign for our website to keep our online presence active. The &Elements team came into our offices, and we worked together on the requirements for the new website. A few days later, they came back with the design prototype, which after we approved we got our site up and running a couple of weeks later and it even works on mobiles now. Thanks guys!
Ruth Paton
University of Suffolk
We reached out to &Element to help us create the branding strategy for Entrepreneurs Forge, which is an immersive development programme designed to help personal resilience and economic recovery and growth in Suffolk. The team worked with us through many research sessions to build a brand that delivered to exactly how we wanted.
Peter Cochrane OBE
Ex-CTO of BT
There is nothing like a change of career for creating a tidal wave of disruption; and after decades of leading industry, I was ready for a change. This needed capable hands and minds, but serendipitously, I met Element Softworks! After working with them over 2 months we created my new brand and website. Luke and his team are the best I have ever worked with, and therefore come with my full support and highest recommendation.
Want to learn more?
We're ready to help your dreams become a reality. Let's make your next Web Development project a success.
We focus on people
Our great ideas wouldn't be possible without the hard work and dedication of the people behind them. We are proud to offer extensive benefits and an environment that allow people to thrive at what they do best.
FAQs