Admin Panel
At And Element, we excel in developing powerful small business management software. Our expertise lies in creating scalable architectures that seamlessly integrate multiple APIs and platforms. With our bespoke admin panel, your staff members gain easy access to essential information, enabling them to make crucial business decisions efficiently. Experience the convenience of having all the key features in one centralised platform designed specifically for your business needs.
Why do I need an admin panel?
Unlock the full potential of your small business with our comprehensive small business management software. At And Element, we understand the importance of a tailored admin panel that caters to your unique requirements. Here are some key features that are commonly requested and can be incorporated into your admin panel:
Built-in CRM: Gain valuable insights into your customers' journey through your business. Our software allows you to track user information and view their interactions, empowering your team to make informed decisions and enhance customer satisfaction.

Messaging Module: Communicate seamlessly with your customers directly from the admin dashboard. Send messages, notifications, and support tickets, fostering engagement, increasing conversions, and resolving issues efficiently.

Easy Content Management: Take control of your content effortlessly within the admin panel. Make quick changes to deployed apps or websites, enabling your team to manage and update content in real-time. Accelerate marketing campaigns and maintain a dynamic online presence.

Analytical Tools: Harness the power of data-driven insights. Our software provides robust analytical tools that allow you to monitor key metrics, identify top-performing products or blog posts, and make informed decisions to drive business growth. Connect multiple data systems, visualise data through clear graphics, and access valuable totals effortlessly.

Report Building: Present crucial information to stakeholders and streamline bookkeeping processes. With our small business management software, you can easily export and generate comprehensive reports, enabling efficient decision-making and ensuring transparency across the organisation.

Third-Party Integrations: Enhance the functionality of your admin panel by seamlessly integrating third-party tools and services. From social media platforms and payment gateways like Stripe to eCommerce solutions, warehouse fulfilment services, credit checking systems, mapping and address lookups, banking APIs, and more, our software seamlessly integrates with the tools you rely on, providing you with comprehensive insights and saving you valuable time and resources.

Experience the power of our small business management software, designed to optimise your operations, improve efficiency, and drive your business forward. Contact And Element today to discuss how we can tailor our solution to meet your specific needs.
How do I build an admin panel?
When it comes to small business management software, the best admin panels are seamlessly designed and powered, hiding the complexity behind their functionality. Before diving into the development process, it's crucial to define the purpose of your admin panel, the data it will utilise, and the goals you aim to achieve through its implementation.

Once you have a clear set of requirements, the initial step involves wireframing and prototyping. After finalising the design for each page, the focus shifts to planning the API and integrating data into it. At And Element, we prefer utilising Node.js APIs to drive our admin panels, along with a Mongo.js database to efficiently store the retrieved data. With the API's data structures and endpoints in place, the development of the frontend commences, bringing together the designs and API functionality. This development phase can span over several weeks or months, but once a minimum viable product (MVP) is ready, it is deployed and hosted, typically involving a frontend website, a backend server, and a database server.

If any part of this process seems overwhelming or if you require guidance or assistance in planning and building your small business management software, our team is here to support you. Don't hesitate to reach out to us for expert consultation and expertly tailored solutions.
What types of software are admin panels?
Inventory Management Software
An inventory management software admin panel enables businesses to efficiently track, organise, and manage their inventory. With features like real-time stock updates, order management, and automated replenishment, this software ensures optimal inventory control and reduces costly errors.
Job Management Software
A job management software admin panel streamlines project and task management, enabling businesses to assign, track, and monitor job progress. It provides a centralised platform for scheduling, resource allocation, and collaboration, improving overall efficiency and ensuring timely project delivery.
Property Management Software
Property management software admin panels are designed to simplify the management of rental properties, real estate portfolios, and facilities. These panels offer features such as tenant management, rent collection, maintenance tracking, and financial reporting, allowing property managers to streamline operations and enhance tenant satisfaction.
Talent Management Software
Talent management software admin panels empower businesses to effectively manage their human resources. These panels encompass features such as recruitment, onboarding, performance evaluation, and employee development. They provide a comprehensive view of the organisation's talent pool and support strategic workforce planning.
Expense Management Software
An expense management software admin panel simplifies the tracking, approval, and reimbursement of business expenses. It allows employees to submit expense reports, automates expense verification processes, and provides financial insights to control costs and maintain accurate financial records.
Fleet Management Software
Fleet management software admin panels enable businesses to efficiently manage their vehicle fleets. These panels provide features such as GPS tracking, maintenance scheduling, fuel management, and driver performance monitoring. They optimise fleet utilisation, reduce operational costs, and enhance overall fleet safety.
Software Asset Management
Software asset management admin panels help businesses effectively track and manage their software assets throughout their lifecycle. These panels provide insights into software licences, usage, compliance, and renewal dates, enabling businesses to optimise software investments and ensure licence compliance.
Practice Management Software
Practice management software admin panels are designed to streamline administrative tasks in professional service firms. These panels include features like appointment scheduling, client management, billing, and document management. They enhance operational efficiency, improve client communication, and facilitate accurate billing and invoicing.
Risk Management Software
Risk management software admin panels provide businesses with tools to identify, assess, and mitigate risks. These panels offer features such as risk assessment, incident tracking, compliance management, and reporting. They help businesses proactively manage risks, ensure regulatory compliance, and protect against potential liabilities. In summary, admin panels serve as the backbone for various software applications, providing businesses with centralised control and management capabilities. From inventory management and job tracking to property management and talent optimisation, these panels are essential tools for streamlining operations and maximising efficiency in diverse business domains.
What other Website Development services do we provide
How we do it
Planning and research
---
Design
In the first phase, we work closely with you to learn not only what your requirements are but the reasons behind them. By putting ourselves in your shoes, we can truly understand the problems that need to be solved.
After an initial free consultation, we build a requirements document and build a breakdown of design, development and support needed along with the hourly required. We charge an hourly rate so we can scale up or down depending on your needs. Usually, we will provide recommendations on where we can provide the most value.
Once you're happy with the quote, we'll send the contract over and after receiving the first payment we'll move over to the design phase.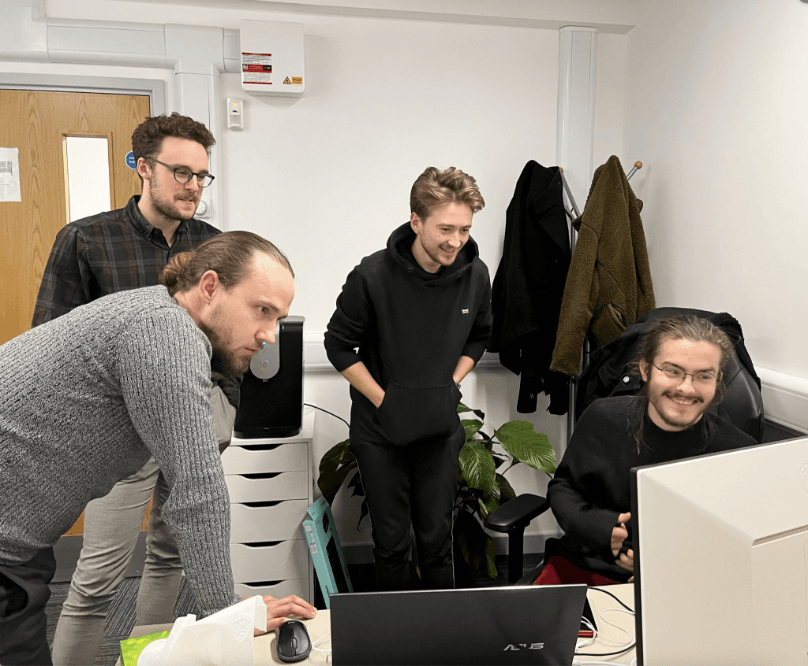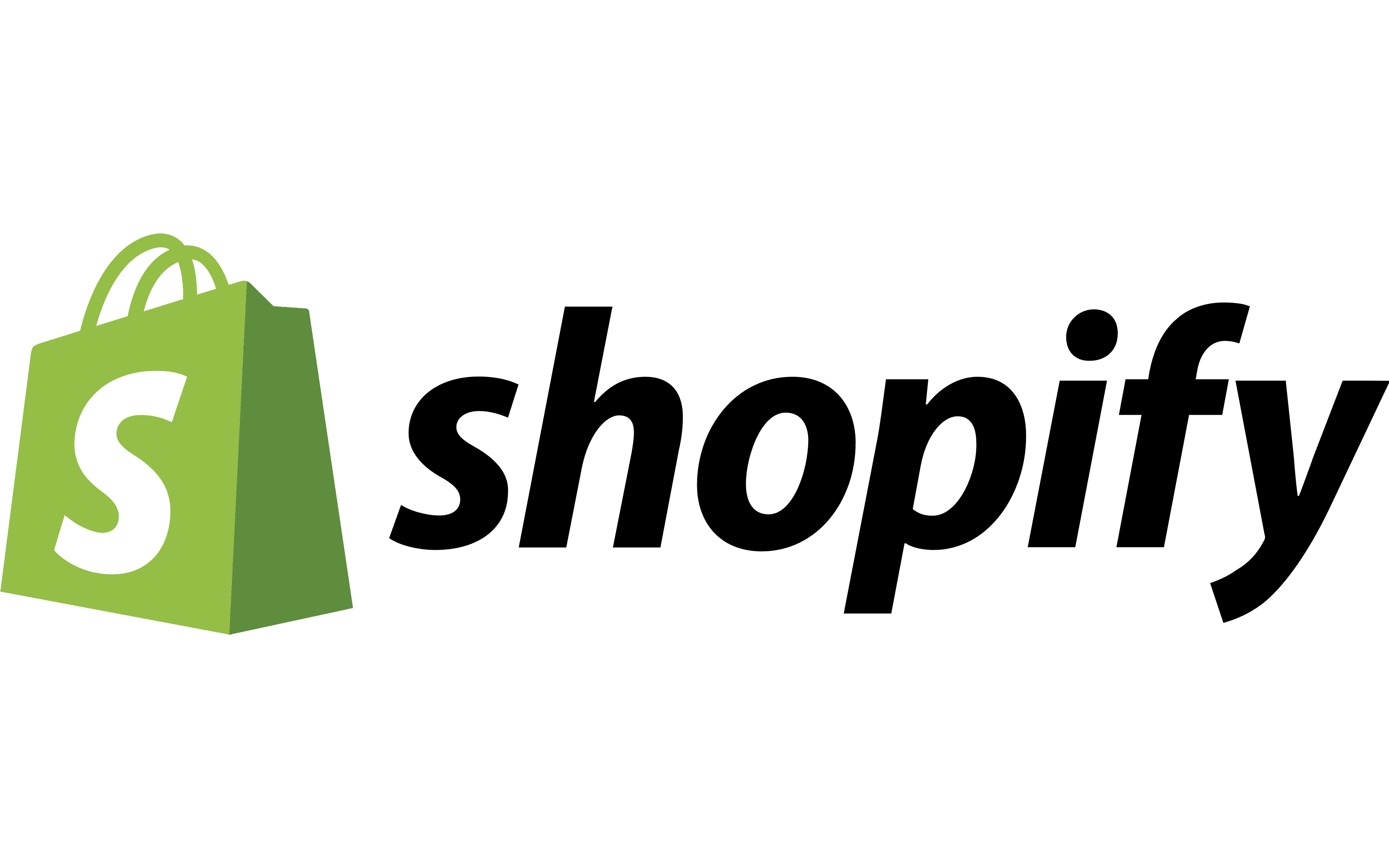 Want to learn more?
We're ready to help your dreams become a reality. Let's make your next Web Development project a success.
Trusted and award winning
We've been working as a team for over a decade with hundreds of projects under our belt and multiple challenges and awards we have won. If you would like to learn more about our testimonials and awards click below.
Ricky Brownlee
Creative Building Design Ltd
We needed a new redesign for our website to keep our online presence active. The &Elements team came into our offices, and we worked together on the requirements for the new website. A few days later, they came back with the design prototype, which after we approved we got our site up and running a couple of weeks later and it even works on mobiles now. Thanks guys!
Ruth Paton
University of Suffolk
We reached out to &Element to help us create the branding strategy for Entrepreneurs Forge, which is an immersive development programme designed to help personal resilience and economic recovery and growth in Suffolk. The team worked with us through many research sessions to build a brand that delivered to exactly how we wanted.
Peter Cochrane OBE
Ex-CTO of BT
There is nothing like a change of career for creating a tidal wave of disruption; and after decades of leading industry, I was ready for a change. This needed capable hands and minds, but serendipitously, I met Element Softworks! After working with them over 2 months we created my new brand and website. Luke and his team are the best I have ever worked with, and therefore come with my full support and highest recommendation.
Got a question?
What type of security measures do you implement for dashboard/admin panel development?
We take security seriously and implement measures such as data encryption, two-factor authentication, and secure data storage to ensure the protection of your data. We also conduct regular security audits to ensure that the dashboard/admin panel is secure and up to date.
Popular implementation regarding security on Admin Panels includes 2FA - after putting in an email and password, users will need to enter a code from SMS or an authenticator app, VPN - allowing access only via a corporate VPN or whitelisted IP Address, and Audit tracking - log every action a user carries out and from what IP
What is a dashboard/admin panel?
A dashboard/admin panel is a web-based interface that allows users to manage, control and view data from various sources in a single place. It can be used for various purposes, such as monitoring website analytics, managing user accounts, or controlling various aspects of an application.
We have a wide range of case studies on how dashboards and admin panels can help our clients succeed online. Streamlining internal business processes with our admin panel development can far outweigh the cost of wasted staff hours in as little as under a year.
Why do I need a dashboard/admin panel for my business?
A dashboard/admin panel is essential for businesses that rely on data, as it provides a centralised location to access and manage critical information. It also allows for streamlined workflows and increased productivity and can save time and resources in managing various business operations.
At &element, we work with you to understand your business needs and objectives to understand how a dashboard can help your business truly succeed.
What are the benefits of having a dashboard/admin panel?
A dashboard/admin panel provides a range of benefits for businesses, including improved data analysis and visualisation, increased productivity, easier access to information, and the ability to make more informed decisions based on real-time data.
What we tend to see at &Element is our clients benefit most from admin panel development in two ways. The first is visibility, being able to precisely see internal (processes, task tracking, reporting, auditing) and external (client management, orders, shipping, CMS) overviews of their company. The second is productivity improvements; for several companies, we have saved over 30% of the annual time for their admin staff. Freeing up precious resources so teams can get on and do more essential things.
Just think, a few hours saved each week by each employee can quickly add up to a cost saving of an employee, or more.
Can you customise a dashboard/admin panel to suit my business needs?
Yes, as a web development agency, we can customise a dashboard/admin panel to suit your business needs. This includes incorporating your branding, features specific to your industry, and any unique data sources.

We use Material UI for theming, which allows you quickly edit theming and branding options of your admin panel. Should you need further customisation, we can also provide this. We can build widgets on the homepage that can be edited and readjusted. You can also have custom views and permission for each area of the admin panel. The world really is your oyster. Anything you need, we can do (budget permitting, of course).
Can I access my dashboard/admin panel from a mobile device?
Yes, we can create a mobile-responsive dashboard/admin panel that is accessible on any mobile device, providing you with access to real-time data and management capabilities while on the go.

Should you need a Desktop application for Linux, Mac or Windows, we can provide this. Should you need a dedicated iOS app or Android App (even if private and internal for your team), we can provide this too.
How long does it take to develop a custom dashboard/admin panel?
The development time for a dashboard/admin panel will depend on the project's complexity, the number of features required, and the number of integrations. As a web development agency, we can provide a project timeline that will give you an estimate of the development time required.

For a simple dashboard, it may take one to two months to build. Most dashboards take around 3-6 months to complete. For the larger projects, the admin panel could take up to a year to make. We always recommend milestoning deliverables, so if a project is 12 months long, we would aim to release a minimum viable product (MVP) in 3 months, then have three more following releases growing in usability, nice-to-haves and necessary complexity as soon as the core requirements are met.
Can you integrate third-party applications into my dashboard/admin panel?
Yes, we can integrate third-party applications into your dashboard/admin panel. This includes popular services like Google Analytics, social media, and Stripe.
As we have many years of API integration experience, we can easily implement any third-party application or server into your admin panel. So long as there is a REST endpoint and documentation with an API key, we can hook in most APIs with ease.
What technologies do you use for dashboard/admin panel development?
At &element, as a web development agency, we use various technologies, including JavaScript frameworks such as React and Vue, as well as server-side languages like Node.js and Python. However, our speciality lies in MongoDB, Express, React.js, and Node.js (the MERN) stack.
What is small business management software?
Small business management software is a comprehensive solution that helps businesses streamline and automate various aspects of their operations, such as project management, customer relationship management, inventory control, and financial tracking. It provides a centralised platform for efficiently managing key business processes.
How can small business management software benefit my company?
Small business management software offers several benefits, including improved operational efficiency, better resource utilisation, streamlined workflows, enhanced customer management, accurate financial tracking, and simplified decision-making processes. It can help you optimise your business operations and achieve growth.
Can small business management software help me track and manage customer information?
Absolutely! Small business management software typically includes customer relationship management (CRM) features that allow you to store, track, and manage customer information, including contact details, purchase history, communication logs, and more. It helps you build stronger customer relationships and provide personalised experiences.
Can small business management software assist with project management?
Absolutely! Small business management software often includes project management features, such as task assignment, progress tracking, milestone management, and team collaboration. It helps streamline project workflows, improve team communication, and ensure timely project delivery.
How can small business management software help with inventory management?
Small business management software offers robust inventory management capabilities, including stock tracking, order management, automated replenishment, and reporting. It helps optimise inventory levels, reduce stockouts, and streamline the order fulfilment process.
Can small business management software help me track financial transactions and expenses?
Yes, small business management software typically includes financial management features, such as expense tracking, invoicing, payment processing, and financial reporting. It provides a clear view of your company's financial health and streamlines financial processes.
Does small business management software offer reporting and analytics capabilities?
Yes, small business management software typically includes reporting and analytics features that provide insights into various aspects of your business, such as sales performance, customer trends, inventory levels, and financial metrics. These insights help you make data-driven decisions.
Can I access small business management software remotely?
Yes, many small business management software solutions offer remote access capabilities. You can access the software from anywhere with an internet connection, allowing you to manage your business on the go.